Cries of help from Lakshadweep have found their way to social media, but what is it all about? Why are the people of Lakshadweep unhappy? Before addressing this question, let me introduce you to the multitude of islands : Lakshadweep.
Lakshadweep is a group of thirty-six islands, spread over 30,000 square miles on the Arabian Sea , across the south-western coast of India. Popularly known as 'Paradise on Earth', Lakshadweep harbours beautiful marine flora and fauna in the seas around it. None of the islands exceed one mile in breadth, while only ten of them are inhabited . However, the sapphire blue waters and clean beaches are not the only features which make these islands special – the people of Lakshadweep and their lifestyle is something to behold too.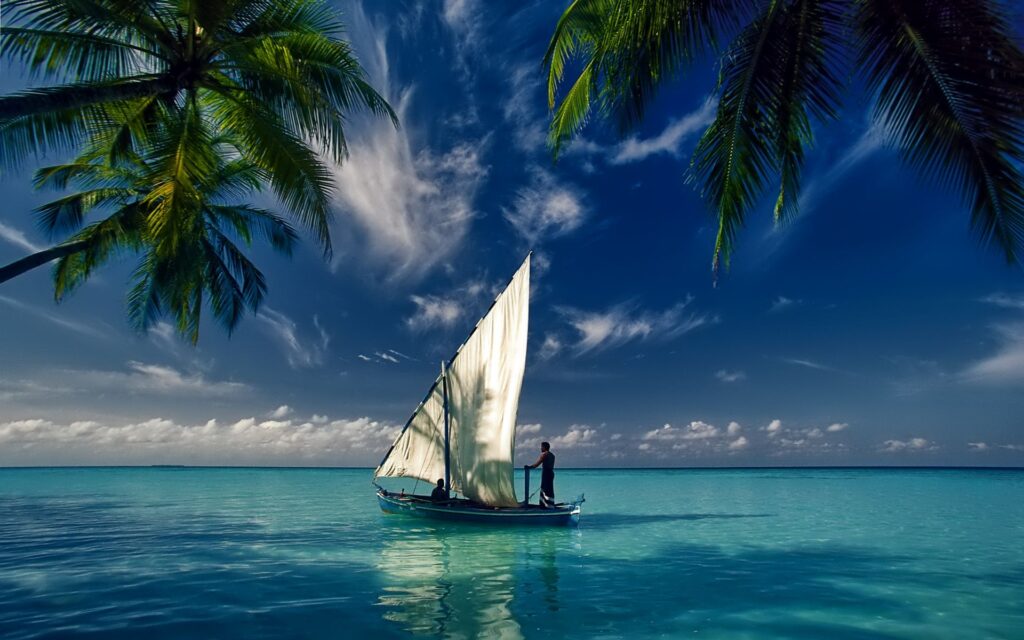 There are around 64,473 people living in Lakshadweep (2011 census), most of them being descendants of migrants from the Malabar Coast, showing ethnic similarities to people in Kerala. Malayalam and Mahl are important languages spoken here and majority of the people in Lakshadweep are Muslims.  The literacy rate stands at a whopping 92.28%. Due to the abundance of coconut trees and marine life, people mainly rely on coconut fibre extraction and fishing for their livelihood.
The crime rate here is the lowest in the country. The cases reported at the police stations are mainly limited to thefts, trespassing, etc. The jail remains largely unused. Lakshadweep also has a low rate of poverty and economic inequality. It is the only union territory where the sale and consumption of alcohol is banned. Because of the lack of agricultural lands, non-vegetarian food items form an important part of the diet here.
Those of us in the mainland states are used to Governors and Chief ministers, but like other Union Territories, Lakshadweep comes under an Administrator who is appointed by the President of India. On December 4, 2020, Dineshwar Sharma, the  former Administrator of Lakshadweep passed away. As a result, Praful Khoda Patel, a former BJP MLA, took charge as the Administrator.
This was seen as unusual because, although it is not a codified guideline, only IAS officers are appointed as Administrators in Lakshadweep, Daman & Diu and Dadra & Nagar Haveli. This was the first time that a former MLA was appointed.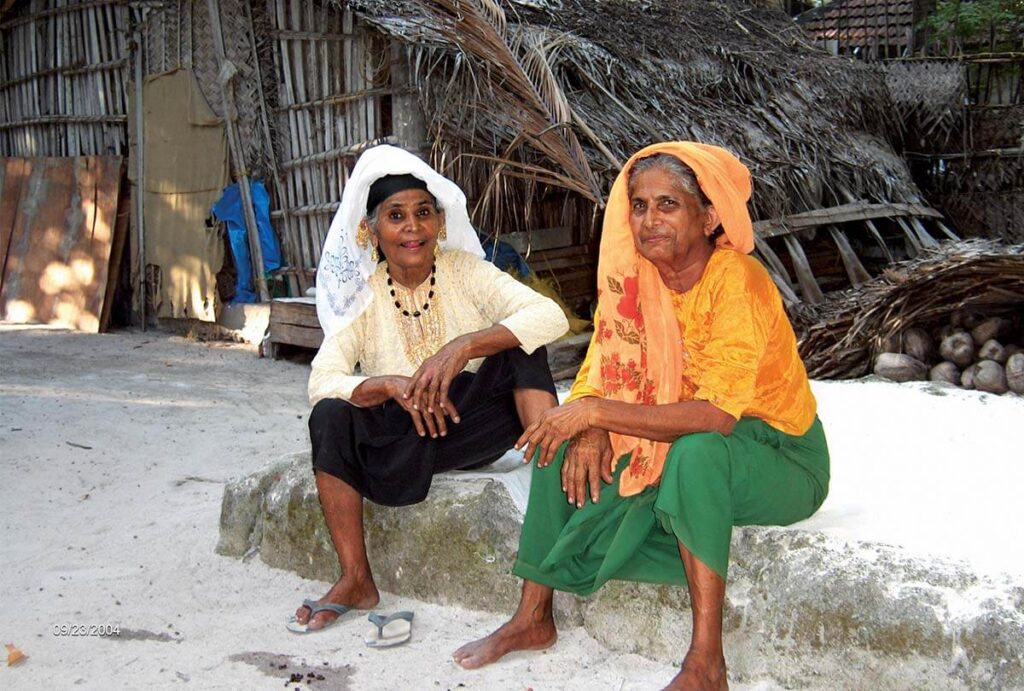 Once Mr. Patel took charge of the islands, he got rid of the mandatory quarantine of Dweep-bound travellers. As a result, the islands went from being a 'COVID-free region' to having more than 6,000 cases. During this five-month period, he also passed a number of laws and reforms. It is these reforms that caused outrage and panic among people in Lakshadweep.
What are these reforms? For starters, there is the 'Prevention of Anti-Social Activities Regulation' Act introduced in January 2021, under which a person can be detained without any public disclosure for a period of up to one year. However, the Act does not clearly specify who can be detained in this manner. The terms used are vague, like 'cruel people'. Secondly, some are asking – why pass a 'goonda act' in such a peaceful area where there are hardly any crimes?
Next, the Draft Lakshadweep Development Authority Regulation 2021 (LDAR) gives the Administrator the power to evict landowners, remove or relocate them for 'town planning' or 'any developmental activity'. This has caused considerable distress among the people of Lakshadweep.
As mentioned earlier, Lakshadweep has always been an alcohol-free zone. However, the new Administrator has proposed to lift the restrictions on alcohol and impose new restrictions on beef instead, with the 'Lakshadweep Animals Preservation Regulation' Act.  People have also expressed displeasure at the draft panchayat notification that was recently released which said that any Panchayat member with more than two children would be disqualified from being a member, as many islanders do have more than two children.  
A legislation that focuses on demolishing temporary shelters in coastal areas has also been passed. These temporary shelters are what the fishermen use to store their boats and other means of livelihood. The new Administrator has also diverted all cargo from Lakshadweep to Karnataka instead of Kerala, ending a long-lasting trade relation between Kerala and Lakshadweep. These are some of the controversial legislations that have been passed in Lakshadweep; 'tourism' and 'development' have been cited as the main reasons behind these reforms.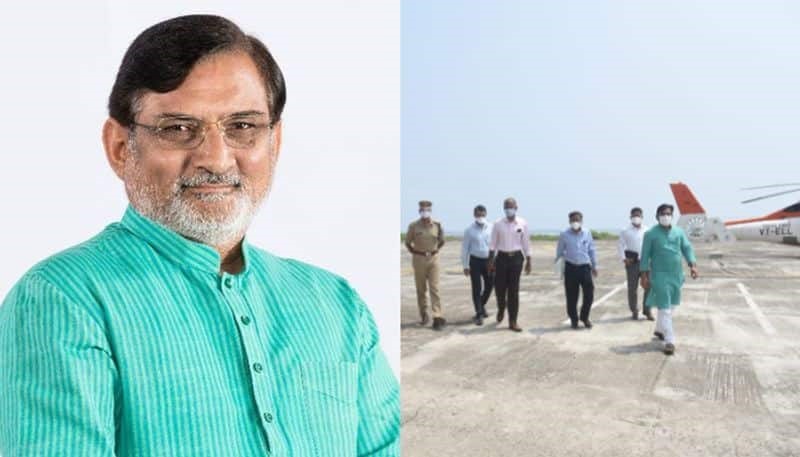 An acquaintance in Lakshadweep was able to provide me with an insider's perspective. When asked to say something about Lakshadweep, the first words that came to her mind were "peaceful" and "lowest crime rate". So, her response to my next question (whether the PASA Act seemed necessary) did not come as a surprise – "Not at all". The people seem to be of the opinion that the 'goonda' act was passed to suppress the people protesting against the LDAR Bill. When asked about the alcohol ban being lifted, she said, "Women here are not afraid to go out even at midnight. It is such a safe place, but they are lifting the alcohol ban and now everyone is afraid of the consequences."
Malayalam actor, Prithviraj Sukumaran, upon receiving frequent distress messages from the people living on the island, wrote a long post on Instagram regarding the issue. He summed up saying "So please, to whomsoever it may concern, listen to the voice of the people of Lakshadweep, trust them to know what is better for their land. It's one of the most beautiful places on earth, with even more beautiful people living there." As of now, more and more people from the mainland are responding to the distress calls from this isolated and vulnerable community and are starting to speak up against these reforms.
-By Pragati Senthil Kumar
The post Trouble in Paradise appeared first on The Economic Transcript.